Making Your Work Easy With Our Cargo Lifts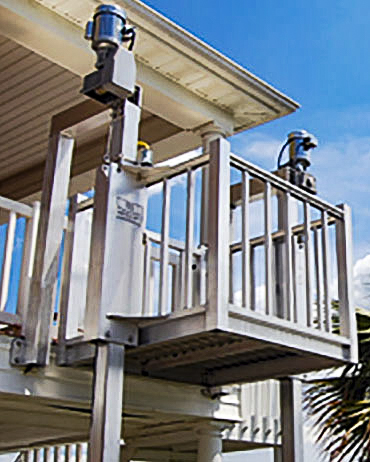 Cargo Lifts bring your heavy duty items to the next level. Whether it's groceries or trash the Cargo Lift will take it to the next level!
Your Vertical Cargo Lift will effortlessly transport groceries, luggage and much more to the next level! This unit is perfect for the beach house or any home in the Lowcountry as it is made with weather proof aluminum.
Standard features:
1000 Pounds lifting capacity
18 FPM speed
4' x 4' basket size
Weather resistant
Elevator Lift Systems, Inc. brings you inclined platform lifts to get your heavy items to the next level.
Standard features:
350 Pounds lifting capacity
25' Travel
20 FPM speed
18" x 36" Platform size